REGISTER NOW! · MEN'S RETREAT
SOLOMON EPISCOPAL CONFERENCE CENTER, Robert, LA March 22-24, 2019
with THE REVEREND SCOTT STONER from LIVING COMPASS
"SHIFT HAPPENS: How Our Faith and the Tools of Living Compass Can Help Us Turn Change Into Growth" MARCH 22-24, 2019
Join 30-40 men from our church and beyond for a weekend of fellowship and faith. You may choose to stay overnight or drive over each day of the retreat.
John Maxwell said, "Change is inevitable, growth is optional." At any given time, we may be experiencing a change in any of the following area: health, family, friends, work, faith life, and finances. Or someone close to us may be experiencing a significant change that is affecting us. While change can be hard, it also provides an excellent opportunity to do reset and recalibrate the direction our lives are heading. The Living Compass Wellness Ministry has a variety of tools to help us in this recalibration process. God's desire is always to turn change into growth. Join us for a fun and informative weekend where we will reflect on any significant shifts in your life that you have either recently experienced, are currently in the midst of, or anticipate will be coming soon. You will leave the retreat refreshed and renewed, and equipped with some tools to help you understand how your faith can be your changeless compass in the midst of whatever changes may come your way.
To register for the retreat, you may fill out this form online or contact the church office (985-892-3177) and fill out the registration form.
$100 deposit to secure your spot; $289 Single Occupancy;
$239 Double Occupancy; $139 Commuter (includes all 5 meals)

Scott Stoner is the founder of the Living Compass Wellness Ministry. He has been an Episcopal priest and a licensed marriage and family therapist for 38 years. Scott loves to bike, play soccer, cheer on his Milwaukee Brewers baseball team, and play chess. He and his wife Holly have been married for 41 years and have three adult children and two grandchildren with whom he loves to sing and dance the Hokey Pokey.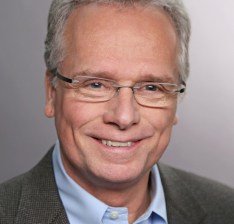 Registration Form